1.Kinemaster Video Editor
Kinemaster is undoubtfully the most powerful video editing app for Android. The reason why it is on the top of our list is because of the quality of the videos that it produces. It is a feature rich and fast video editing app available for Android. The best thing about Kinemaster is that if your hardware capability is too low to Run Kinemaster it will not Run at all, This is better than running like a snail by slowing down your smartphone performance. The editing interface of Kinemaster Video editing app is simple and it works only in landscape mode, So the maximum area of your smartphone is utilized which helps to edit videos seamlessly.
The app library contains a lot of overlays, effects, audio tweaks that you can easily use for your videos. Its powerful video editing engine can produce Full HD and HD videos right on your smartphone.
Kinemaster is a free to use app but to use most of its features you have to subscribe to their pro version which will cost around Rs 300/- Per Month
2.Viva Video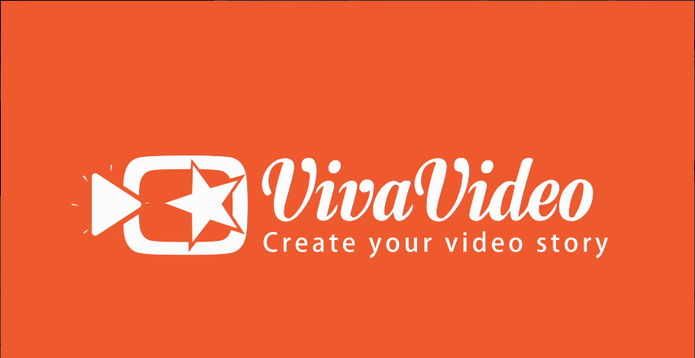 Viva video is another great video editing app for Android and iOS. This app contains a lot of unique video editing features and it is having an in-app camera for complete video experience. The in-app camera of this app can take live videos with many effects in addition to traditional video capturing. Viva video has two video editing modes Pro Mode and Quick Mode. Pro mode allows you to tweak even the tiniest aspects of video editing, Quick mode is for fast and easy video editing. You can add effects, transitions, background music etc to make your videos looks professional.
The App is free to download and use, but most of the effects require in-app purchases.
3.Adobe Premiere Clip
Adobe Premier clip is an extraordinary app that will allow you to edit your videos on the go using your smartphone. The app offers two video editing modes Automatic and freedom. Automatic mode is simple and fast while freedom mode allows complete control over your project.Its features include trim at desired points, adjust exposure, highlight and shadow effects etc. It includes different filters for retro, film and black and white looks.
Adobe Premiere clip allows you to share your edited videos to social networking websites instantly through the app itself. The app is free to download and use, however it requires you to sign into Adobe account to use most of it's features.
4.Power Director
Power director is one of the advanced video editor for android by Cyberlink. the app is loaded with lots of powerful tools to have a complete video editing experience on your smartphone.it support 4K videos, 360-degree videos and vast variety of codecs. it has many useful tools for transitions, effects, titles, trimming, merging,overlaying of clips etc.
Power director has a rating of 4.5 in google play with over 50 million installs. The app is free to download and install but needs in-app purchases for most of the pro video effects.
5.Quik Video Editing App
Quik is a Video editor app released by GoPro, popular for their action cameras. As the name says Quick is a fast way to edit your GoPro footages.Quik allows you to stylize your footages with just a few taps.
Though the app is released specifically for editing GoPro footages, it can edit videos shot on smartphones as well. like all other video editing app Quik have various functionalities for trimming, merging, various filter effects, adding texts to videos, audio adjustments etc.
Quik is a free app, but requires additional purchases to unlock many video effects.
6.Action Director Video Editor
Action director is another powerful android video editor offered by Cyberlink. unlike other apps in this list, it can shoot, edit and share your videos right on your smartphone. the interface is simple and it offers plenty of pro-quality video effects. this video editor needs relatively good hardware specifications to run. it can turn your HD videos into slow motion, fast forward or many other effects.
the app has all the features that a modern video editor offers such as rotate, trim, overlays etc. the apps allow you to alter brightness, contrast, and saturation. in addition to above-mentioned features Action director can add music and titles to videos thereby converting your videos into a masterpiece.
7.Filmora
Filmora is a pretty powerful video editor app that is packed with tons of features. like all other android video editing apps Filmora allows you to add music, effects, templates to your videos. the one good feature about Filmora is it does not add watermarks to your videos however it attaches a small Filmora clip to the end of your videos.
Another great feature of Filmora is that it allows you to mix your photos and videos. it allows you to mute existing sound in the video and add your favorite music to it. it has many predefined themes that you can use instantly in your videos. even the themes are customizable. Filmora video editor can work offline as well. The best thing about this app is that it is free and a great alternative to the paid apps in this list.
8.Magisto Video Editor
Magisto is a popular android video editor. it lets you create professional quality videos with absolutely no editing skills. Magisto support almost all video formats. unlike other video editing apps, it contains a big library of tunes that you can use with your videos instantly. of course, you can add your own music as well.
the app can analyze your videos and select fascinating video clips and mix them together to create a great video clip that you can showcase. the app contains relatively lesser number of theme options. the free version of this app only allows you to edit videos of length less than a minute.
9.Funimate
As the name says Funimate is a fun video editing app. it allows you to create awesome music videos, lip sync videos, slow-motion videos etc. the best thing about this app is that it's users get featured in musically more often when they create awesome music videos with Funimate.
This app has 20+ video effects that you can use instantly.it allows you to add music, text, stickers, emojis etc to your videos. the one feature that makes Funimate stand out from other video editing app is that it allows to create collab videos with your friends.it also allows you to create video loops which is great for musically edits.
You can also use funimate to create cool videos for instagram, youtube, facebook etc.
hope our article helped you. please share and subscribe. Cheers!